IN LOVING MEMORY OF JENNY PAULUS DATE OF BIRTH : SEPTEMBER 6, 1988 DATE OF DEATH : SEPTEMBER 27, 2007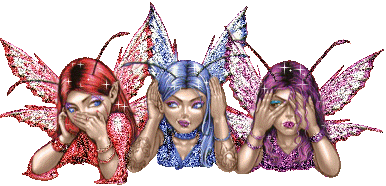 Have you ever been caught in a huge, thick crowd. Trying so hard to see? You know there's so much more ahead . But you're stuck in the midst of a sea' You haven't the strenght to forge on through. So you hold on to each sight you find. You imagine how wondrous the view must be. You envision it deep in your mind. Have you ever felt caught in a Hamster's wheel? Each struggle seems endless and long. Yet, you keep up the journey , your body is weak- But your love and your spirit are STRONG. There are those here in life, who are born with a cause; They cast 'heavenly' light on there way. We don't know that they're 'angels' who hide in disguise; They bring gifts of great 'hope' every day . I was blessed to know 'one' of these warriors of God. Who covered each pain with a smile. God uses these angels to teach us 'pure love'. And the Faith to walk thought every trail . This "Miracle Angel" disguised as a child. Who was able to stay just 'awhile'. Changed each life that she met, with her soft, gentle soul; And the sight of God's love in her smile.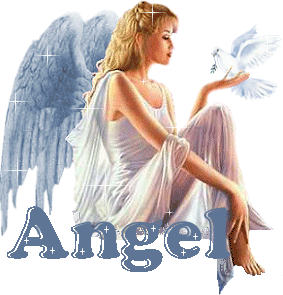 Jenny I miss you so much what I would give to just feel your touch! I still cant believe that your not here the pain in my heart is to much to bare! I cry every night hoping ill wake up and itll be alright Even thought I know Ill see you again the pain just doesnt seem like its going to end! I'm so sorry for when I wasnt there But lil sis... I swear I always did care! Remember those fun nights.. we'd laugh, sing... or sometimes have fights! I just wish that someone could tell me why you had to be chosen to die! I try to hide my tears but i cant........... I really miss you I just want to talk to you again maybe play one more game of cards whatever it is you wanna do cause I just really miss you! I try to stay busy because when Im by myself I just cant stop the tears from fallin cuz i know tomorrow your not going to ask me to take you to walmart or call, or even bug me! I swear Jen.............If you would just come back I would let you bug me anytime you want you can drive my car anytime you want! You know that sayin "you never know what you got til you lose it" Its soooooooooo true! Cuz I never knew how much of a wonderful sister I had til I lost you! Jen I will never forget you I will let you live through me I tell all your embarassing stories your proud ones too! I miss you jen And I LOVE YOU with all my heart!!!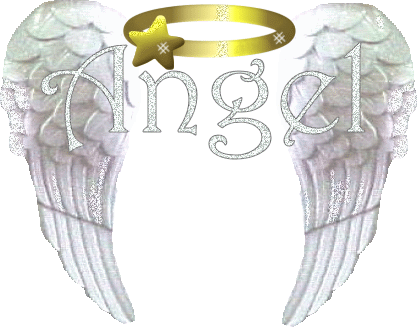 Now that I've come to the end of the road and the sun has set for me, I i want no rites in gloom-filled room. Why cry for a soul set free. Kiss me a little, but not too long, and with your head bowed low. Remember the good times that we once shared. Kiss me, but let me go. For this is a journey that we all must take, and each must go alone. It's all a part of the Master's plan. Astep on the road home. When you are lonely & sick at heart go to the friends we know, and bury your sorrows in doing good deeds, kiss me, but let me go.


I'M FREE WRITTEN BY T. CHAGOYA FOR JENNY PAULUS 09/26/2007

DON'T GRIEVE FOR ME, FOR NOW I'M FREE I'M FOLLOWING THE PATH GOD LAID FOR ME. I TOOK HIS HAND WHEN I HEARD HIM CALL I TURNED MY BACK AND LEFT IT ALL I COULD NOT STAY ANOTHER DAY TO LAUGH, TO LOVE, TO WORK OR PLAY TASKS LEFT UNDONE MUST STAY THAT WAY I FOUND THAT PLACE AT THE CLOSE OF THE DAY IF MY PARTING HAS LEFT A VOID THEN FILL IT WITH REMEMBERED JOY A FRIENDSHIP SHARED, A LAUGH, A KISS AH YES, THESE THINGS I TOO WILL MISS BE NOT BURDENED WITH TIMES OF SORROW I WISH YOU THE SUNSHINE OF TOMORROW MY LIFE'S BEEN FULL . I SAVORED MUCH GOOD FRIENDS, GOOD TIMES , A LOVED ONE'S TOUCH . PERHAPS MY TIME SEEMED ALL TO BRIEF DON'T LENGHTEN IT NOW WITH UNDUE GRIEF . LIFT UP YOUR HEART AND SHARE WITH ME GOD WANTED ME TO NOW. HE SET ME FREE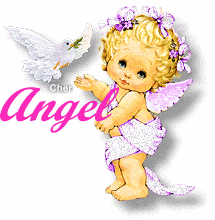 Jenny I will miss you so much,and if you ever have the time I would like for you to watch out for me and my family while looking down from heaven.Because Lord knows we need someone looking out for us with this world now days anything for sure can happen...Sissy you were such a great person you loved your friends and family no matter what was said and done i love you for that Jenny. I realize that now i know i will never get to talk, laugh, joke,argue or even tell you i love you again.But im glad me,mom,jessica ,and your dad were here for you in the last moments you asked us to be before you went home to heaven no more pain, no more being upset you may now rest in peace but i hope you can stop by everynow and then in my dreams to say hey ..lol...Jenny I love you so much and miss you dearly everyone does. I just can't get over it you went way to soon you were way too young to go but god choose you for a reason i just wish you got that chance to live your life up while you were here . Well sissy take care of your self up there and no mater what your in my prayers...love you sissy. Love always Your BIG SISTA Mandi

jenny you were not only my cousin u were like alittle sister i remeber watchin you when you were just alittle kid and being there for you when you always ended up in the hospital you fought your sickness till you couldnt fight it nomore and now you are not in anymore pain and in a really good place you will always be in my thoughts and you will always be remebered i love ya and miss you lots love you shelly



View My Guestbook
Sign My Guestbook

||| ||| ||| |||